Introduction
When it comes to skincare, finding the perfect product can be a game-changer. One such product that has gained a stellar reputation in the world of beauty and skincare is the Soap & Glory The Righteous Butter. This body butter, enriched with shea butter and aloe vera, has become a cult favorite for those seeking a nourishing and luxurious skincare experience.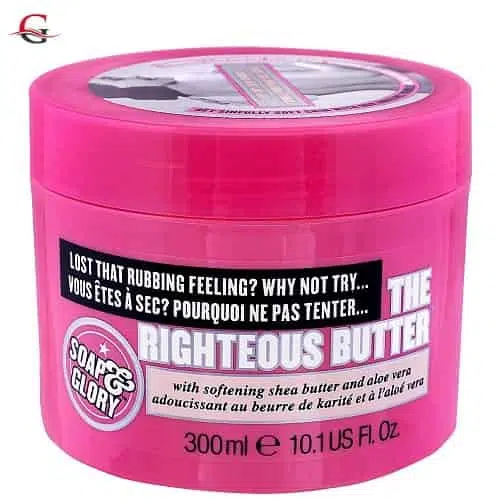 Unveiling the Marvel: Soap & Glory The Righteous Butter
Price: Rs. 5999.00
Stock: In Stock
Ships In: 6-8 Days
Delivery Area: Nationwide
Country of Origin: United Kingdom
Shipped By: Gluta
The Power of Shea Butter and Aloe Vera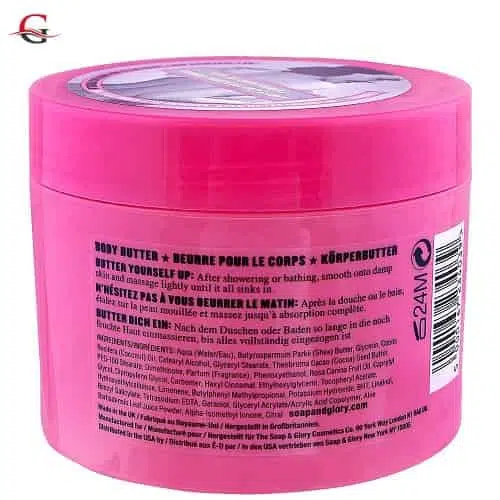 Shea Butter's Rich Nourishment
One of the key ingredients that make Soap & Glory The Righteous Butter stand out is shea butter. Hailing from the depths of Africa, shea butter is renowned for its deep moisturizing properties. It's an excellent choice for those with dry or dehydrated skin. Shea butter helps lock in moisture, leaving your skin feeling soft, supple, and rejuvenated.
Aloe Vera's Soothing Touch
Adding to the skincare benefits, this body butter also contains aloe vera. Known for its soothing and calming properties, aloe vera is a skincare powerhouse. It helps in reducing inflammation, redness, and irritation, making it ideal for sensitive skin. With the combination of shea butter and aloe vera, Soap & Glory The Righteous Butter ensures your skin not only stays moisturized but also feels comfortable and refreshed.
Made in the United Kingdom, Shipped by Gluta
Quality from the UK
Soap & Glory is a well-loved skincare brand hailing from the United Kingdom. Known for their commitment to quality and innovation, they have captured the hearts of skincare enthusiasts around the world. The Righteous Butter is no exception, embodying the essence of British skincare excellence.
Reliable Delivery by Gluta
When you choose to purchase this product, you can rest assured knowing that it will be delivered to your doorstep with care. Gluta is a trusted name in the realm of product delivery, ensuring your purchase reaches you safely and in the stipulated time frame.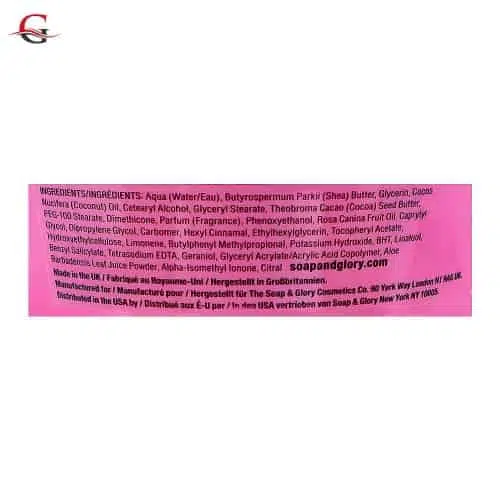 Conclusion
In the quest for radiant and well-nourished skin, Soap & Glory The Righteous Butter emerges as a shining star. Packed with shea butter and aloe vera, it offers a rich and soothing skincare experience. With a price point of Rs. 5999.00, this product is a worthy investment in your skincare routine.
So, whether you're looking to combat dryness, soothe sensitive skin, or simply indulge in a touch of luxury, consider adding Soap & Glory The Righteous Butter to your skincare regimen. Your skin will thank you for it.